Leah Chazan is the CEO of Creative Marketing Engine who helps designers like you build profitable businesses. We are thrilled to have her join us for a webinar to give us insights on Linkedin for designers and her database approach to business. Read more about Leah Here.
Join us on Feb the 14th at 2:00pm EST
Registration is required for this FREE webinar,

Register HERE
By registering you will receive a reminder email before the event.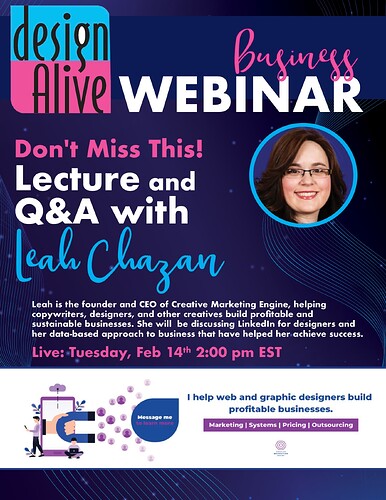 Looking forward


P.S. Dont forget to register here